Archive for August, 2008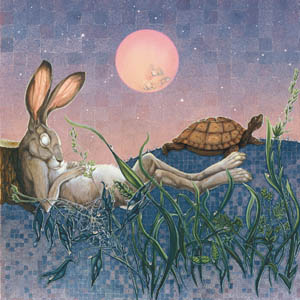 Posted on 29. Aug, 2008 by Forest.
Time is Money! I'm on a frugal vacation right now, so posting frequency is much lower than normal. Luckily for me Shane from ShaneHigginbottom.com jumped in with another great guest post showing us all how we can save a little time. Saving time can save money, stress and just give us a little more time [...]
Posted on 26. Aug, 2008 by Forest.
Being frugal is very important as far as I am concerned. What I want to know is, just how far will you go to save money? Will you risk losing friends, self respect or even serve time in jail? Here are 10 ways that you can be unethically frugal. Please note: This post is written [...]
Posted on 21. Aug, 2008 by Forest.
I am constantly trying to find and improve my arsenal of cheap healthy recipes. A good places to start is at the basics. If you can get really good at creating very frugal yet tasty basics then you are very well set to live a frugal life. So where better to start than Bread?….. I [...]
Posted on 17. Aug, 2008 by Forest.
It's Sunday, I don't have a lot of time so I thought it was a good day for something a little fun on Frugal Zeitgeist. So off to You Tube I went. I found this cool video showing exactly how hot things can get when you make use of a Condom and some Water. Just [...]
Posted on 16. Aug, 2008 by Forest.
I carry my laptop in my back pack. The poor little thing became very broken and bruised…. I was neglecting it and a few cracks on the mistreated little macbook now have tape securing them from breaking more! I knew that I needed a protective laptop sleeve for my poor little battered computer so decided [...]
Posted on 13. Aug, 2008 by Forest.
If you mail letters often then one thing you will notice is that postage isn't cheap. Not it used to be anyway. With this new fangled technology they call the internet, and quite an old technology (now) that they call a printer you can buy postage stamps online and print them right out. So you [...]
Posted on 09. Aug, 2008 by Forest.
A couple of weeks back I created a post about the cheapest places to live in America. As a result of that post I received a fair few comments but one of them in particular stuck out. A very nice lady called Lori Kite Smith left a comment asking where she could live for $840 [...]
Posted on 08. Aug, 2008 by Forest.
Hi, this is Ian Parks otherwise known as Forest. If you are visiting after hearing me speak on CBC Montreal then thanks very much for taking the time to visit. I am very grateful of my chance to speak on the radio and as a thank you I am in the process of writing a [...]
Posted on 07. Aug, 2008 by Forest.
I was just contacted by a very nice sounding producer from CBC Radio in Montreal to talk on air tomorrow afternoon about "how to do things for free and for cheap". I was over the moon that Frugal Zeitgeist has given me this opportunity. So if you know anyone in Montreal, please let them know [...]
Posted on 04. Aug, 2008 by Forest.
This is a simple little trick I heard of a while back. It sounds weird but apparently there is some reasoning behind it. Most of us like great coffee but most of us who write and read sites like this also don't have the cash to shell out. Good coffee is not very frugal. So [...]